At the beginning of the essay, I would like to immediately apologize to the dear language lovers who are protecting our state language. I know and use the word "mėsainis" that you invented and perfectly adapted to the Lithuanian language. But in this text only Hamburg and words for authenticity and beauty hamburger I use this English name for the famous sandwich and several others related to it: burger (snack – light) and cheeseburger (cheese – burns). I hope you don't get angry, dear language lovers.
A crispy and soft bun sprinkled with sesame seeds, a nice layer of buttery sauce, a crisp and juicy salad, a slice of tomato, onion, pickle and of course, a fluffy, melt-in-your-mouth patty made with the best beef. – that's it hamburger I imagined him in his hometown, in the city where it all began. However, like millions of visitors who for some reason imagine that hamburgers are really great in Hamburg, I was very wrong.
Of course, no need to over-dramatize: after a good search, I found delicious, simple ones too. hamburgers. In Hamburg – there are many local restaurants that offer them, of course there are also the global chains McDonald's and Burgen King, but if you are looking for a real restaurant hamburger you have to forget the original beef patty and round bun. You may be surprised, but the truth is that the perfect, world-famous sandwich has its roots in fish shops. You can find hundreds of small places selling Fischbrötchen sandwiches all over the city.
hamburgerwas looking for , but was disappointed: these are completely different sandwiches" width="580″/>
© Oriyus Hasanov
The noble herring has been popular since ancient times in the seaside towns of northern Germany. The Germans were crazy about it and made everything from this fish. Herring paste, baked herring, herring soup, fried herring, stewed herring. And the simplest, most accessible, unimaginative and inexpensive dish was the herring sandwich. Here's a simple, basic sandwich. When you cut a slice of bread, you put herring on it and eat it. In each house, people prepared it according to their own recipes. On top of the herring they put onion or onion leaves or some kind of cucumber as a third layer. Then these sandwiches became the main and cheapest street food.
Let's try to imagine how it looked in ancient times. Gentlemen, the workers go to the port to unload incoming ships, but they need to be strengthened, they will not have the strength – they do not work well with ships. The working gentlemen line up and everyone gets a herring sandwich. Not even one, two, three.
Or working ladies, seamstresses and weavers rush to a large clothing factory. How many new sweaters and pants will they make if they are hungry and weak? Before a long shift, workers line up at the kiosk and all buy herring sandwiches. So the workers ate those sandwiches every day. It was not very convenient, the hands would get dirty, the little thing would fall on the floor, on the shoes.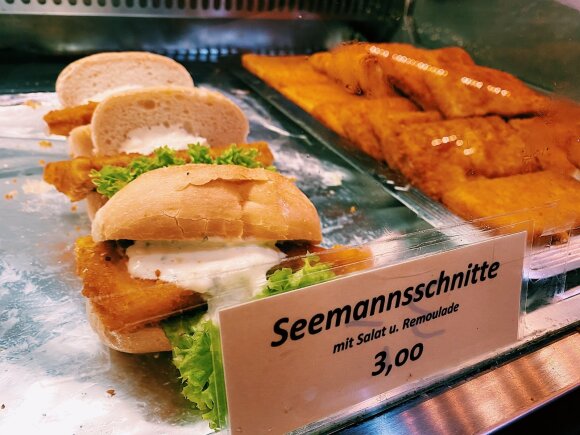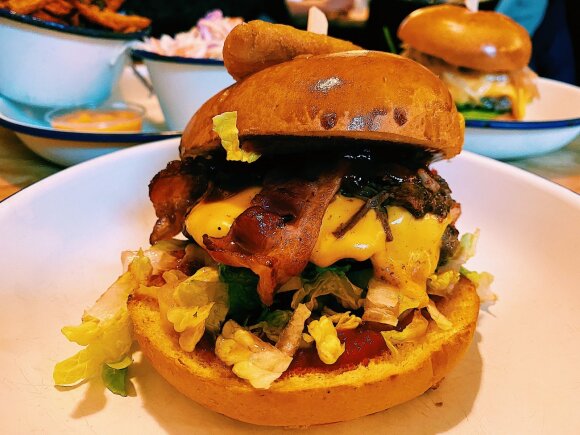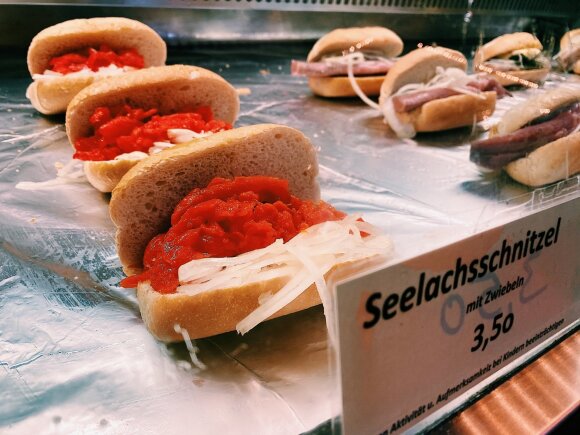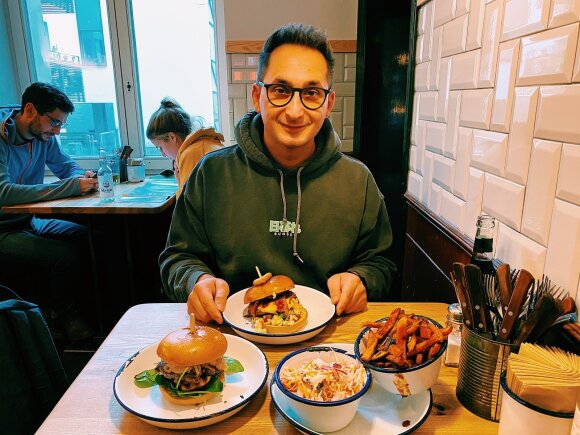 Post navigation