Simply put, this is a two-layer delicacy, the first layer of which consists of fruits or berries that have been cooked and have the consistency of jam, on top of which pieces of dough are placed, which harden and turn brown. they are fried and remain soft and fluffy inside.
Cobbler has many advantages:
it cannot be tampered with in any way (see one important tip below), no special culinary knowledge is required;

you can use a variety of fruits and berries or their combinations (about the most suitable – below);

you can prepare both a small dish and enough of it to please a group of guests at the same time. You only need to adjust the amount of products;

Cobbler goes well with ice cream and natural yogurt. It will taste better that day, but it will be very cold until tomorrow.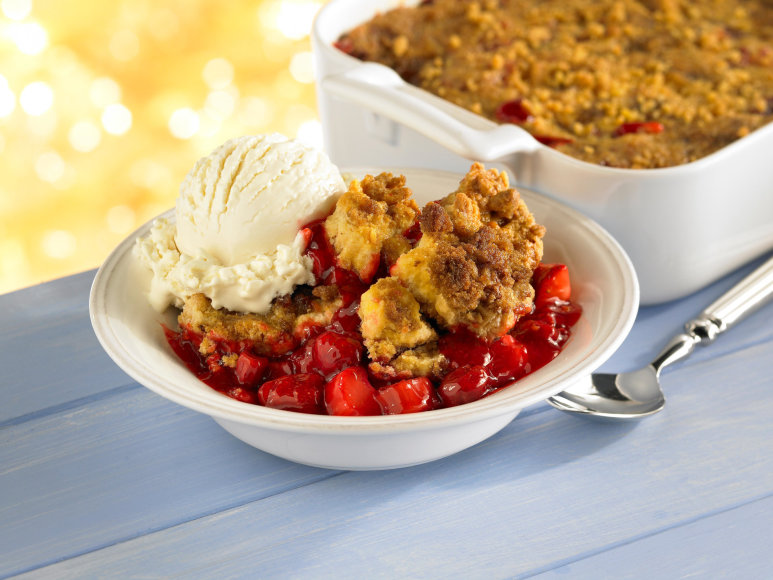 Vida Press Photo/Cobbler with Strawberries
Useful tips:
Berries and fruits that are slightly acidic and do not lose all their flavor when roasted are best. Great choices are blackberries, sour strawberries, raspberries, apricots, peaches, plums.

it's important not to overmix the dough when making it, because the topping will be crispy on the outside and soft on the inside. If you overmix the dough, the topping will be tough and lose that nice softness. This is not a tragedy, try to mix carefully next time and you will succeed.
Special offer
*Additional operator service is included when paying by phone. In addition, paying with a bank card does not require you to do anything extra.
Subscription

Entrance
Sign in with or
Enter your mobile phone number and we will send you a code
We sent a code to the mobile phone number. Enter it