These are just the pluses of nutritious food. By the way, it is very convenient to use a mixer during cooking – then there is no need to cut or chop by hand.
Anyway, it's a very interesting idea hamburgers making meatballs with vegetarian meat instead of any traditional beef. There are all kinds of variations: from boiled beets, beans, chickpeas, cauliflower … And they are definitely on my list of potential recipes.
You will need (~9 scones):

~1 cup lentils (uncooked; about twice as much cooked. You can use canned if you're in a hurry),
1 onion,
1-2 cloves of garlic,
1-2 medium carrots,
1/2 cup walnuts or peanuts and/or sunflower seeds,
~2 tbsp. tomato paste or barbecue sauce,
favorite spices: cumin, coriander, thyme, oregano, paprika powder,
salt,
angle,
2 eggs,
~1 cup breadcrumbs (can be mixed with some flour, not necessarily wheat)
For the burgers:
hamburger buns,
your favorite sauce
your favorite salad (lettuce, spinach, arugula, etc.),
pickled cucumber/tomato,
processed cheese slices.
Create. First, we boil the lentils (it takes 25-30 minutes). We grind them with a blender (blender) to a more or less homogeneous mass, but we should not grind them to a complete porridge.
In another container (it is possible immediately in the container of the blender), we put the onion cut in half, garlic cloves, grated carrot and grind it with a blender. Then we add the nuts/seeds and mash everything again.
If it is convenient, transfer the whole mass to another larger container, add lentils, add your favorite spices, salt, pepper and taste. Add the ground egg and mix. We add breadcrumbs not at the same time – the mass should not be too sticky to the hands.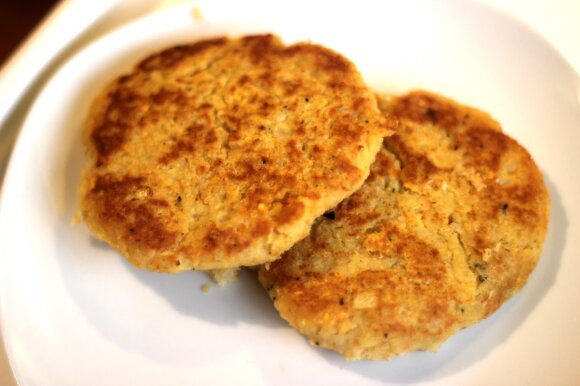 Post navigation