V. Radzevicius says that his family is waiting for the upcoming holidays. "Christmas and New Year are the biggest holidays of our family, which are eagerly awaited by my wife and I, as well as by our children and grandchildren. We all have a tradition of cooking on holidays. I always prepare a recipe that has been passed down from generation to generation in the family – bean salad, my mother-in-law makes noodles with mushrooms, and my wife cooks fish and prepares herring in bed. It is true that in recent years, we have been trying not to make the festive table too extravagant. We want to return to simplicity, ancient dishes and recipes," says V. Radzevicius.
He pays a lot of attention to spices when cooking: "Since childhood, I associate Christmas with the smell of tangerines and various spices that often fill the whole house. Therefore, in festive dishes, I like to use cloves, cardamom, cinnamon and other exotic spices, they give not only a special aroma to the dish, but also a wonderful taste.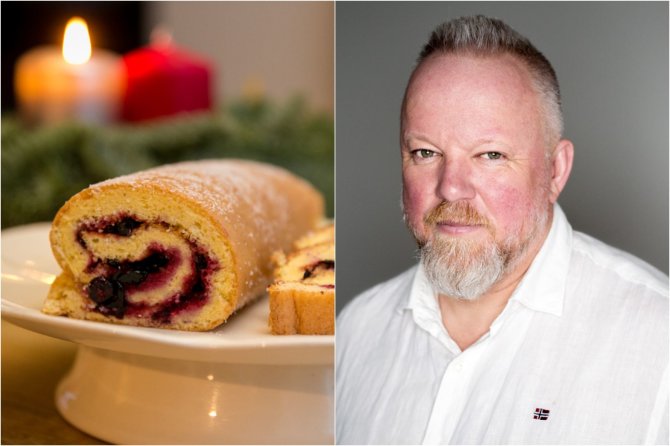 Julius Kalinskas / 15 min photo/Vitaras Radzevicius and Salome's Christmas video
A complete set of useful features
According to the nutritionist Dr. Edita Gavelien, cited in the press release of the Rimi trade chain, spices not only stimulate appetite and are suitable for adding flavor to various foods and drinks, but also have beneficial properties for the human body. Some exotic spices help digestion, relieve pain or inflammation.
"The main purpose of spices, of course, is to add flavor to food, but they have also been used in folk medicine for a long time. Many spices contain beneficial essential oils that have antiviral, antibacterial, or anti-inflammatory properties. The smell of spices helps to whet our appetite and prepare the digestive system to digest food. Cloves and cinnamon are special spices of this season. They are especially rich in essential oils, so it is better not only to season food with them, but also to put them in the room so that the useful substances emit a wonderful aroma," says E. Gavelene.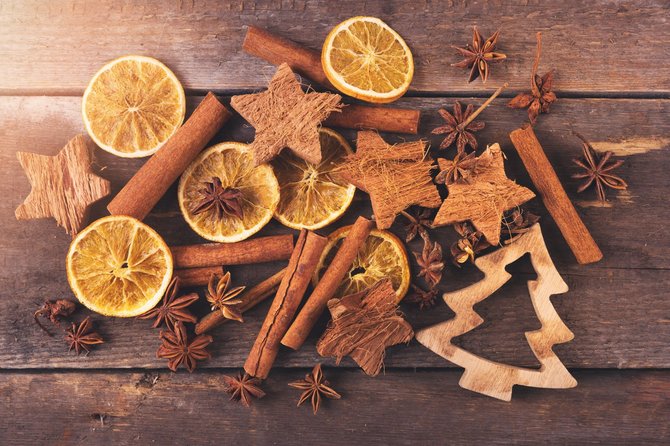 Photo by Vida Press/Christmas Spice
True, spices should not be abused. "Cinnamon, cloves or other spices should be used in small, moderate amounts, which allows us to taste the food, fill the environment with pleasant smells, and with them we also get useful substances," says the specialist.
How to prepare punch?
Although the traditional cranberry kiselius or fruit compote is often on the Lithuanian table during the holidays, V. Radzevičius invites you to diversify the list of holiday drinks and create an exotic Christmas punch seasoned with aromatic spices.
I have tasted punch in different parts of the world, but the main ingredients are almost the same, which are cloves, cinnamon and cardamom.
"Punch is a winter and warming drink. The word itself is of Hindi origin and means the number "five". ("punch), therefore, the recipe for this drink usually uses five ingredients – various juices and spices. While traveling, I have tasted punch in different parts of the world, but the basic ingredients are almost the same everywhere, i.e. cloves, cinnamon and cardamom," says the chef.
V. Radzevicius recommends preparing all ingredients in advance. Then it remains only to heat the pot, pour the juice, add spices and heat everything on low heat. "Punch can be served both warm and chilled. The longer the panson sits, the more flavor it will have and the better the properties of the added spices will be. The spices give the punch a really wonderful aroma, so this drink will warm you up on long winter evenings, and most importantly, it is very easy to make, even if you have no culinary experience," the traveler urges. experimenting in the kitchen.
Christmas punch
Ingredients (for 8 servings):
6 cloves;
1/2 teaspoon of cardamom seeds;
4 glasses of apple juice;
2 glasses of orange juice;
2 glasses of cranberry juice;
1 cinnamon stick.
Create:
Mix all the ingredients and cook on low heat for 30 minutes.