"It is not the first year that Lithuanians choose only kebabs for grilling. They are already tired of everything, and now people want something more interesting. It has become very popular recently hamburgers, big steaks," says Juozas Kaminskas, president of the Lithuanian Barbecue Association.
According to him, we don't stay away from the latest fashions that have caused a stir in the world – we always enter the top twenty at the world championships. And the participants of these competitions even learned some things from the Lithuanians themselves.
"At one championship, we fried pineapple in salt, and then others came to see us. We covered the entire pineapple with a salty mass and put it on coals. It was news for everyone who participated in the championship," the interviewer recalls with a smile.
Chef and grill master Halina Bovshevich also says that impressing grill masters is not easy. "Now almost everything is grilled – different meats, pizzas, desserts, etc. For example, there is such a dessert called "Alaska". It is made of sponge cake with ice cream inside and whipped egg white on top. This dessert is placed on the grill and briefly fried at a high temperature – then the proteins are fried, and the ice cream inside does not have time to melt," he says.
burgers knows how to cook." width="580″/>
© Photo by V. Skuodas.
According to H. Bovšević, recently beef is the most popular type of meat, and chicken is also very popular. Lithuanians also grill fish, seafood and various vegetables.
Interest in innovation
As J. Kaminskas said, Lithuanians are already choosing not only good meat, but also barbecue, with which you can do more – even bake bread or smoke fish, people are interested in different models of barbecue, there is a wide range of them. variety – from gas to clay with lids and more.
H. Bovshevich says that the biggest innovation of this year is special silicone mats for grills designed to withstand high temperatures.
"You can also cook on such a mat burger, and other small pieces of meat. That way, they don't char during cooking, and the meat stays juicy, he explains. – Special grill tables, which are popular in the world, are also becoming popular in Lithuania. They are made of cherry, cedar, or other wood that gives off an aroma. Before cooking, they are soaked in water, and the food prepared in them will have a special taste and aroma, and the meat will be more juicy. In addition, it is very convenient to fry fish on such a table, which tends to fall apart."
Offers the preparation of the most popular dishes
When asked which grilled food is currently the most popular, both interviewees agree that it's the hamburger.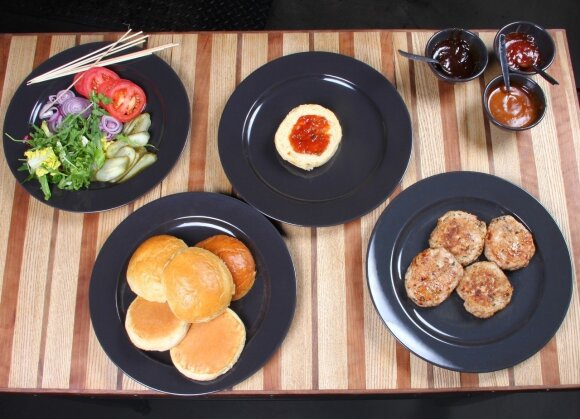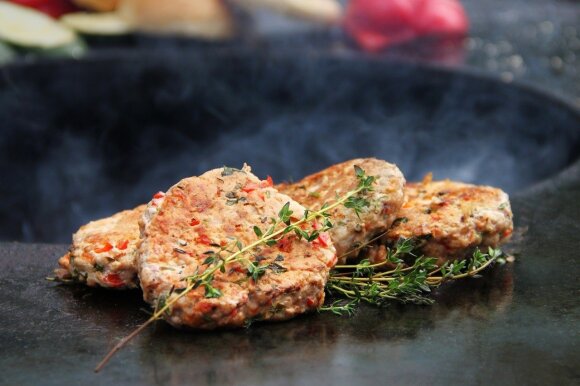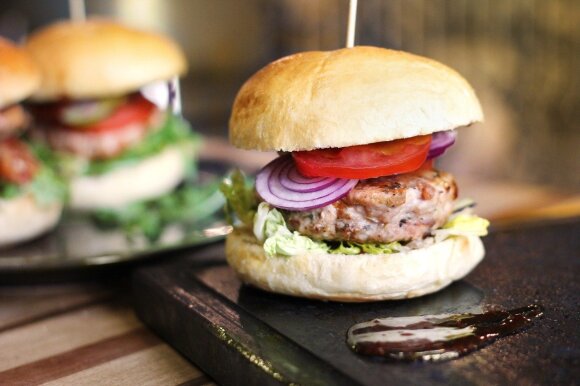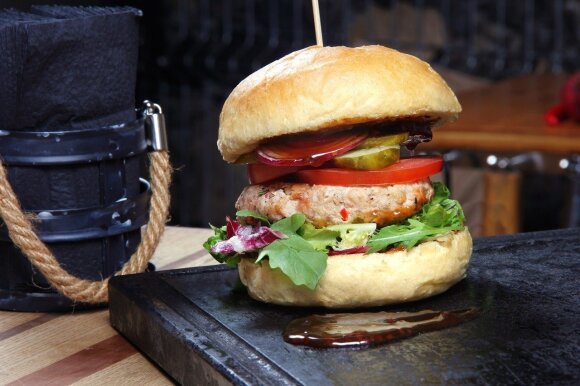 Post navigation