He cooks from what he finds in the refrigerator
Lucina used to send her shopping list to her husband Tad only when he went shopping, but now she writes it down herself so that she doesn't forget anything. "Before making a trade, I like to 'audit' the fridge and see what's missing. My basket usually contains ingredients that I plan to cook in the near future and products that I can easily prepare for family or guests at any time. "That's why I always have fresh and frozen vegetables, berries, pesto sauce, eggs, coconut cream, cheese, salmon or meatballs for sandwiches, which I prepare with vegetables, and there are no cereals and black bread in the kitchen drawers," says L. Rimgail.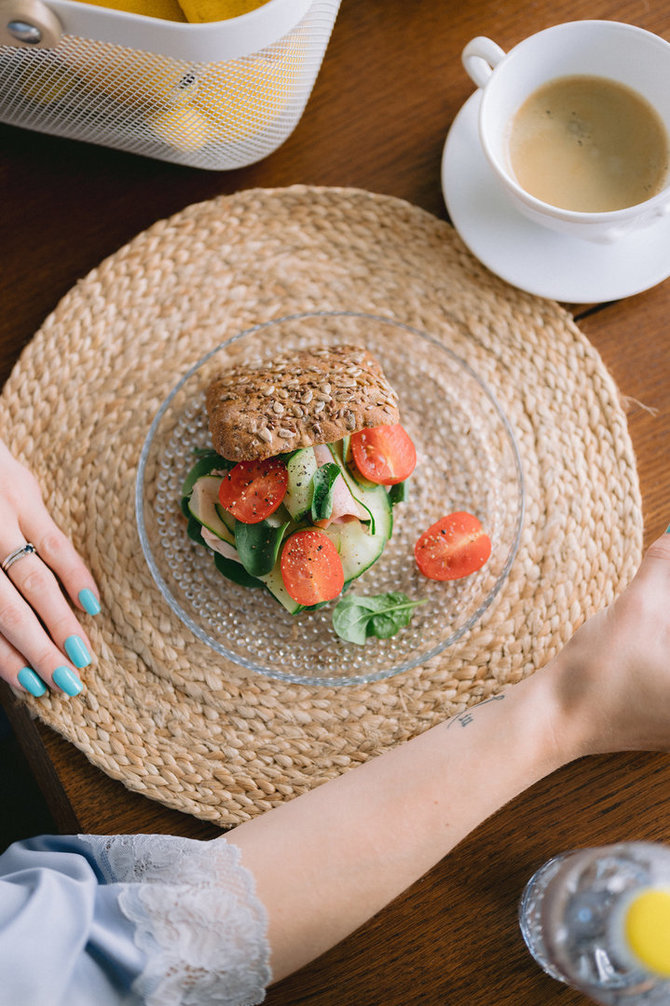 Personal archive photo/Luchina's house always has sandwiches and snack staples
Lucina's favorite food product is pasta, because you can make a different dish by cutting up a few leftover tomatoes or tomatoes and sprinkling it with cheese. "Even if you think there is nothing to eat, even if there are eggs in the refrigerator, you can combine leftover meat or fish, add vegetables and cook an omelette – allow yourself to improvise and you will save a lot of shopping," L. Rimgaile urges.
Trying to cook healthy meals
After the family grows up, the business woman tries to gradually replace the products she uses regularly with healthy ones. "It takes time and patience, because it is difficult to change the diet completely. But I will try myself. Let's say I used natural cottage cheese instead of sour cream, it is suitable for flavoring salads, stews, soups, spreading it on sandwiches and mixing it into sauces. I also made my own spice mix, which I mix in certain proportions (rosemary, marjoram, thyme and basil) – it is suitable for many dishes," says L. Rimgaile.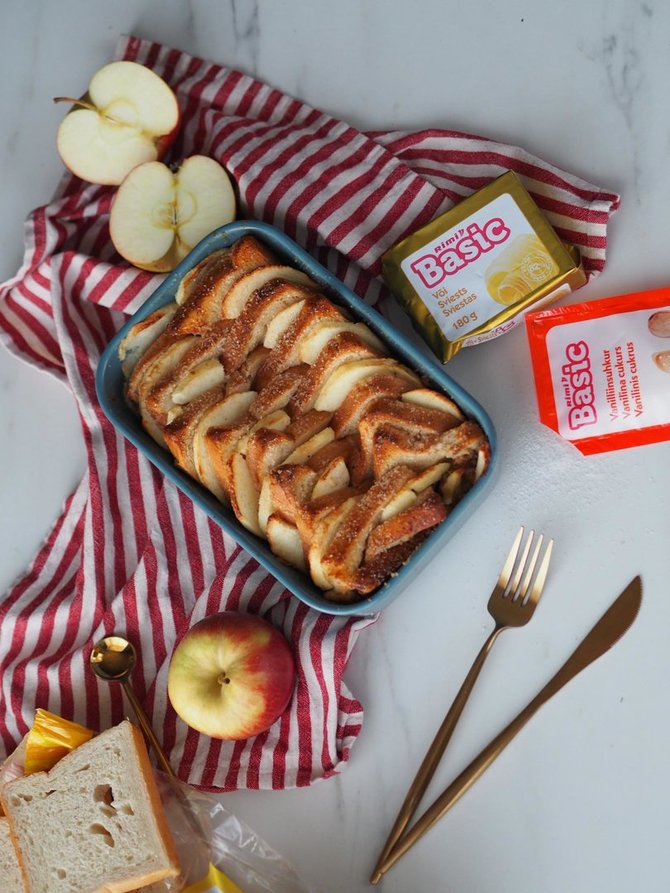 Photo by RIMI/Sometimes you don't even need flour for a pie – Lucina bakes it with white bread
If you want something sweet for dessert, it is worth baking a cake from what you have at home. Often, you don't need to buy special ingredients for this. "We can replace eggs with bananas and sugar with honey or maple syrup, use available flour, add yogurt or kefir to the dough, add available berries or dried fruits – and the cake will be successful," advises Sok. a dessert maker who shares recipes online.
Order and organization in the kitchen
Lucina calls herself an "organization maniac" because she strives to maintain perfect order in the kitchen. "I always group the products in the fridge to see what's missing. I keep most of them in the designated places in the bags, and I only take vegetables and fruits from the bags. Sometimes I put them in bowls: I keep onions and garlic tightly closed in one bowl so they don't mix with other vegetables. I have reusable containers for storing waste. I like order in the house, and also in the refrigerator. "I want everything to be the way I organize it, but I have a husband, Tad, who sometimes imagines the order of the refrigerator differently," jokes Lucina.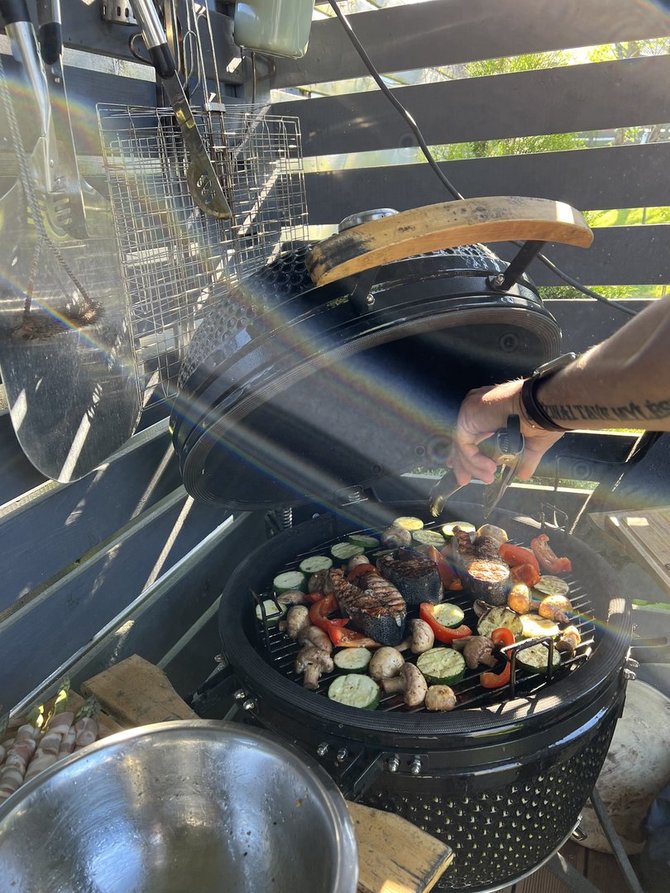 Personal archive photo/In the summer, Lucina grills unripe vegetables
Lucina and Tadas, who are still raising a son under one year old, have eating habits, but they don't try to re-educate each other. Lucina usually does not eat dinner, and Tad makes a vegetable salad with meat or fish. However, both adhere to the basic rule – they still try not to throw away edible food. "We buy products in small quantities and only when we know what we're going to do with them, in order to consume all products before their expiration date. "Bigger packages are sometimes cheaper, but if it is immediately clear that we will not consume much of it, we do not buy them," says L. Rimgaile.
Personal archive photo/Lucina Rimgail