It will inspire you to seek out new flavors
"I joined the thrift challenge without hesitation, as I have always believed that a not only delicious, but also healthy lunch for two can fit into a budget of 5 euros. True, I was happy with the result of the first cooking – I was able to not only save money, but also make a dish that perfectly reflects this season. I think it's important for everyone to eat quality food at an affordable price, so I encourage you to shop wisely and try new recipes at home that I'll share even twice a month," invites Kotryna Remeikaite.
The girl is inspired by the recipes of various world chefs, follows their accounts on social networks, and also visits restaurants and orders dishes she has not tried yet, and experiments in her home kitchen. He sees food from different cultures – Indian, Japanese, Thai or Mediterranean.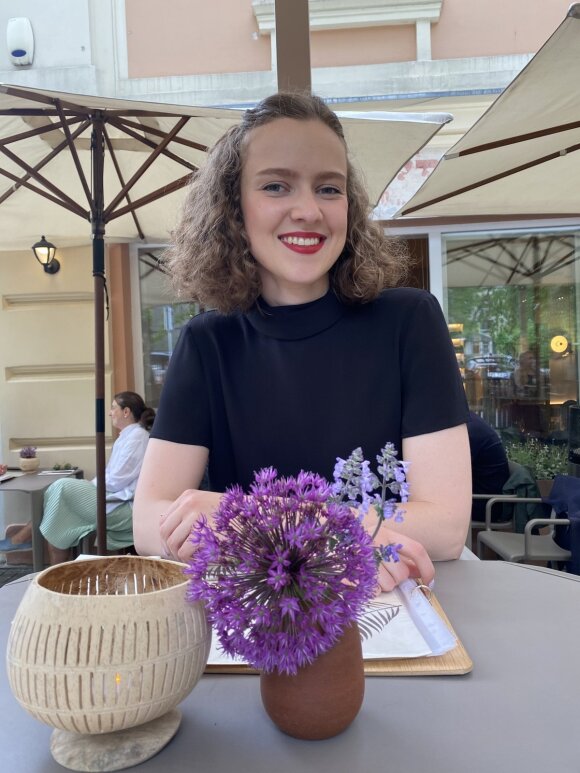 Kotryna Remeikaite
© Personal album photo.
In Katrina's kitchen you can always find dry legumes: peas, lentils, beans of various types and colors. The blogger tries to keep another can of these preserves on hand for quick use when needed. He always tries to choose food that is as varied and seasonal as possible, as he can use locally grown ingredients to prepare them.
There are a few key things that can help you save
The blogger is sure that everyone can easily save by following a few simple rules. One way to spend less money, she says, is to cook at home. Also, the girl advises those who want to save money to choose seasonal products.
"In the spring, as never before, store shelves are full of various green and various vegetables, so it is better to include them in the diet," says K. Remeikaite and meal planning also help her save, she says. – I always go to the store with a shopping list. I plan the menu for the week in advance and like to check what the promotions are that week. That way I spend less, but I only buy the products I need and the quality I need."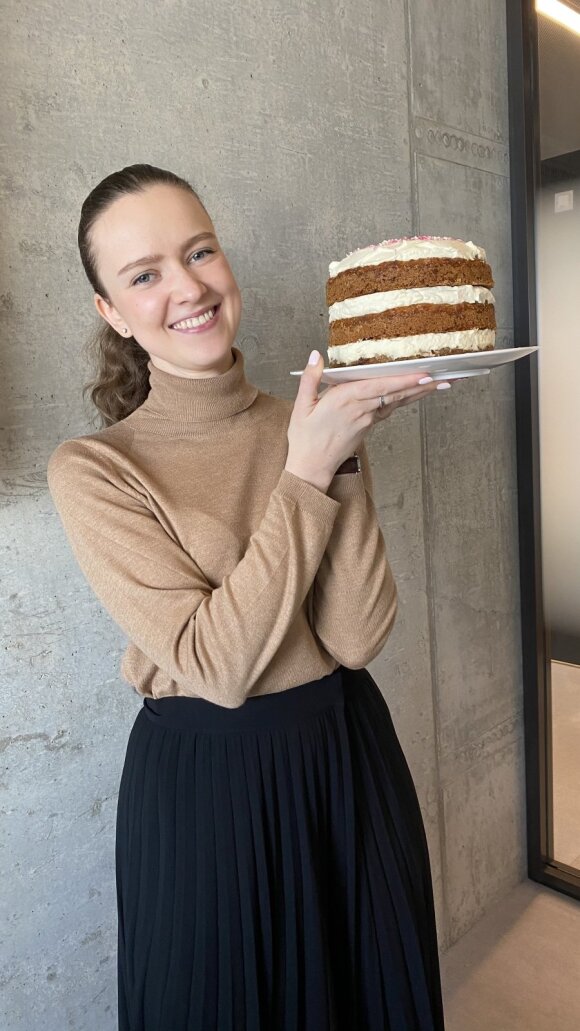 Kotryna Remeikaite
© Personal album photo.
"Loyalty programs that provide personal offers, additional discounts or savings on spending can also help you save. In addition, I recommend that you do not forget to bring your own bag to the store. In this way, you save not only your money, but also the impact on the environment," reminds the blogger.
We invite you to try Kotryna Remeikaitė's (@konorsskanaus) spring salad recipe with chicken.
Ingredients (For 2 servings): 1 chicken wrap, bowl of Greek yogurt, 1 handful of lettuce, 1 handful of radishes, 1 apple, 1 lemon, 3 Tbsp. sh. olive oil, 1 tbsp. sh. dried oregano, 1 tbsp. sh. ground paprika, salt and pepper to taste, fresh herbs (coriander and mint) – of your choice.
Production process:
We marinate the chicken with 2 tbsp. sh. Greek yogurt and spices.
Prepare the sauce – mix the remaining yogurt with 2 tbsp. sh. oil, juice of half a lemon, salt, pepper and chopped herbs.
Cut the lettuce, radish and apple.
Cook the chicken in the remaining oil until well browned.
Put the chicken in the salad, season with the sauce and serve.
Šips salad is also perfect for a lunch box, but I recommend putting the dressing on the salad before eating.
That's all. We have delicious, filling and nutritious salads with a budget of less than 5 euros. Tasty!
Use of information published by DELFI on other websites, media or elsewhere, or distribution of our material in any form without consent is strictly prohibited and DELFI must be credited as the source if consent is obtained.