Jolanta Sabaitiene, who works in the fruit and vegetable department of "Iki", says that the different seeds are not only tasty, but also very fertile, according to a press release.
"Adding seeds to your daily diet can improve your well-being and even help prevent heart disease, diabetes and maintain a normal body weight. In addition, they are rich in fiber and antioxidants. It is very easy to add seeds to the menu – you can use them for breakfast porridge, various cocktails or smoothies, salads, even soups, you can eat them with natural yogurt," says J. Shares a few facts about Sabaitiene and the 5 species of the breed. .
Advantages of the 5 most popular and valuable breeds:
Linseed. These seeds are really familiar to everyone – they are used to make oils, delicious salads, soups, yogurts, green smoothies, bread, cakes and many other dishes. These seeds are rich in essential omega-3 fatty acids. The human body does not produce them on its own, so omega-3 must be obtained from food. Flaxseeds also contain dietary fiber, which is essential for bowel function, and lignans—plant compounds—have antioxidant and estrogenic properties that help reduce the risk of cancer. Ground flax seeds should be used often, and it is better to soak them in water before eating, so that the body digests evenly and easily absorbs all the mentioned substances.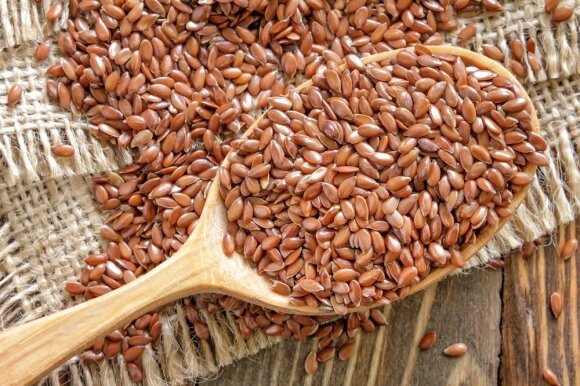 Linseed
Sunflower. Did you know that a handful of ordinary sunflowers can satisfy hunger? These seeds are rich in valuable nutrients such as folic acid, folic acid, fiber, vitamins E and B1, selenium and other minerals, making them very nutritious and filling. So, if you want to eat, sunflower is one of the best choices. Of course, you can also season dishes with them – omelette, tuna or chicken salad, vegetable dishes and even sauces. Soaked in water, they can even be used on pizza, and if you want to try something more exotic, we recommend this recipe: soak the seeds overnight in salt water, drain the next day, mix with olive oil, lemon juice, two tablespoons of chopped garlic leaves and your favorite spread on bread, eg ciabatta.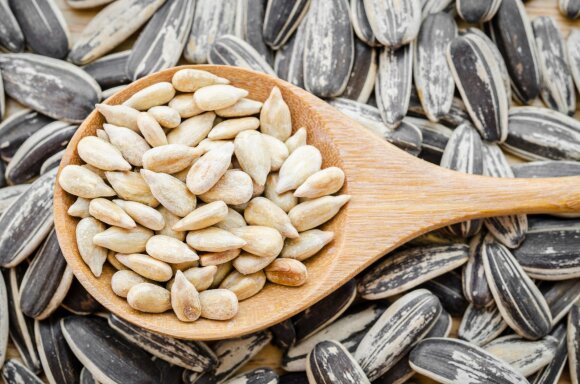 Sunflower
sesame seeds. Sesame seeds took their place in the world of gastronomy when they became an indispensable seasoning for hamburger buns. These seeds give foods a nutty flavor and a nice crunch, which is why they're often used in breads, salads, and almost all Asian dishes. We recommend even mixing sesame seeds into meat marinades or pancake batter, especially since they add good fats, quality proteins, fiber, B vitamins, calcium, iron, magnesium and many other minerals to your diet.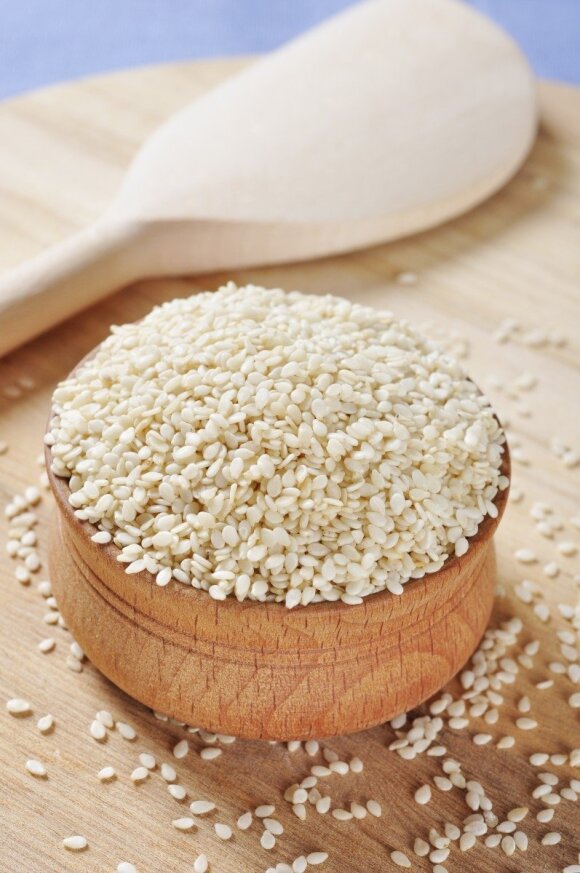 sesame seeds
Sage seeds. These seeds are often called simply "chia". They have a mild taste, so you can combine them with any other food, because the taste of the food hardly changes. Chia, like flaxseed, is good in salads, yogurts or smoothies. Even creamy desserts like kefir, fruit juice or pudding can be flavored with sage seeds. It is recommended to keep these seeds on hand and use them anywhere, because with them you will get the necessary fiber, good fats, proteins and a lot of important minerals – calcium, iron, zinc, magnesium, manganese and copper.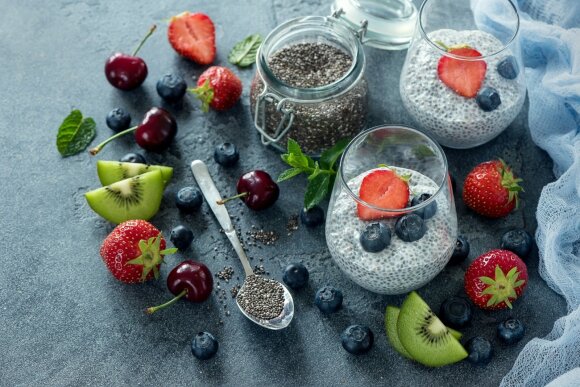 Here are the seeds
Pumpkin seeds. These seeds are the most useful and the most useful. They are rich in unsaturated fatty acids essential for cardiovascular health and are one of the best sources of magnesium. Best of all, pumpkin seeds can be eaten fresh, dried, cooked or salted, so everyone will find something to their liking. In addition, they are ideal for flavoring soups, vegetable or fruit salads, yogurts, pesto, sandwiches and even pasta sauces. Have you tried using pumpkin seeds to flavor your potatoes? Try it. Put the seeds in a pan, grind them to a fine powder, mix oil and lemon juice and pour the sauce over boiled or baked potatoes. We also recommend trying pumpkin seeds in desserts: mix them into homemade chocolate, cookies or cakes. They are especially suitable for desserts with apricots.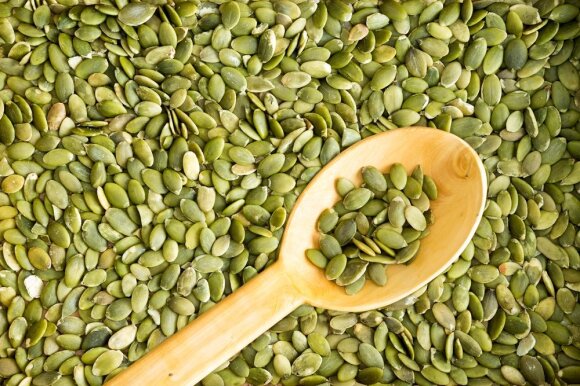 Pumpkin seeds
Use of information published by DELFI on other websites, media or elsewhere, or distribution of our material in any form without consent is strictly prohibited and DELFI must be credited as the source if consent is obtained.