"You will agree that you have experienced a special taste of food while traveling in Italy. I'll let you in on a secret – the secret ingredient that Italians use in many traditional dishes is anchovies. These small, fatty fish are very useful for our body. Anchovies, contrary to popular opinion in Lithuania, do not impart a fishy flavor to food, so many people avoid trying them. On the contrary, anchovies enhance the taste of ingredients in any dish," says J. Luca Demarco in a press release.
Although many people say they don't like anchovies, foodies joked: everyone loves anchovies, but some people still don't because they don't know what to pair them with. So here we are sharing some tips to help you tame anchovies.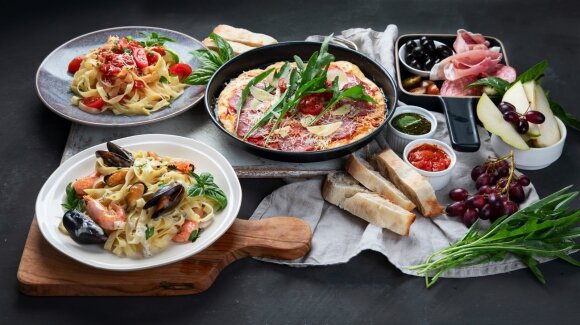 Lithuanians have yet to find food products that appeal to them
According to Ernesta Dapkienje, director of the communication and image department of the Maxima trade chain, anchovies are not a common food item in the daily shopping basket of Lithuanian residents, but their popularity is growing very quickly.
"Anchovy has not yet been widely discovered by Lithuanians, but people who have tasted it like it and buy it again and again." Last year alone, overall demand for anchovies increased by 60 percent, and sales of lightly salted anchovies nearly doubled. This jump in demand shows that the number of Lithuanians who like anchovies is only growing," explains E. Dapkienje.
The taste is best when eaten with other foods
Anchovies are available in fillet form and can also be canned, but in this case the inner bone and skin must be removed. All types of anchovies should be eaten with other products. This is one of the basic rules that will help you discover new flavors.
"The more different flavors you try, the more you pamper your taste buds." Anchovies are a simple ingredient that can bring more flavor to your daily diet. For example, in Italy it is very popular to use fresh anchovies. They are fried in oil along with other seafood. Italians eat this dish as an appetizer or as a main dish. Sea products have a completely different taste thanks to anchovies," says G. Luca Demarco.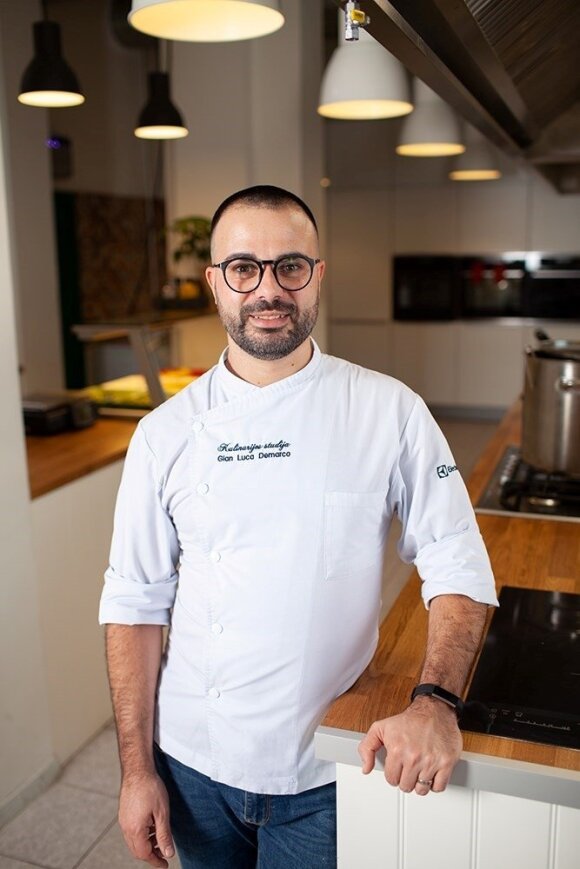 © Personal album
Anchovies are not only a very healthy product, high in protein, heart-healthy, cholesterol-lowering, detoxifying, and skin-enhancing, but they are also a secret ingredient that can give sauces an undisclosed but very pleasant flavor. A great example is tomato sauce.
"If you make a tomato sauce, you should not forget the anchovy fillet, which gives the sauce a special taste. Anchovies have a special property: at high temperatures, their consistency changes, they become loose. When making the tomato sauce, first add the anchovy fillets and a few pieces of garlic. By using these ingredients, you will have a taste that will take you to Italy for a little while," says G. Luca Demarco.
Another and simpler method is to make an anchovy and olive sauce, which requires a few ingredients: a few pieces of anchovy fillet, hot olive oil with garlic.
"This sauce can be safely used to season main dishes. True, when combining anchovies with other products, you should not overdo it when salting dishes, because anchovies themselves are salty enough. "It would be a healthy choice not to use too much salt," shares the chef.
In Lithuania, anchovies are usually sold marinated in olive oil. For this reason, the production of anchovies does not require special preparation. Just don't be afraid to experiment.
"And it's a great time to do it in the warm season when you can treat it with seasonal vegetables. For example, if you try anchovies with green peppers or olives, you will not be disappointed, because the flavors of these products go well together. You won't regret trying anchovies made from Smidri. I would like to invite you to experiment and enjoy the newly discovered flavors," advises G. Demarco and shares his recipe.
Roasted sweet peppers with anchovy sauce (Pperoni con bagna cauda)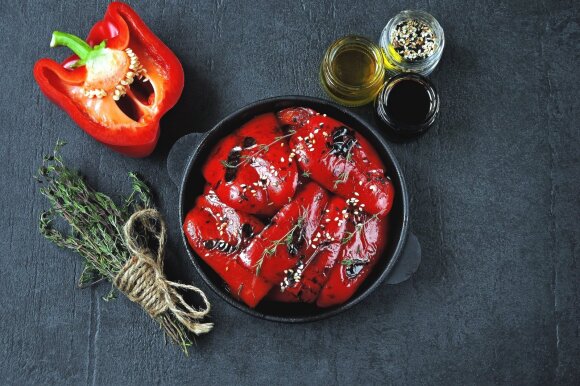 For 6 servings
80-100 g of anchovy fillets canned in oil 6 sweet red peppers
1 head of garlic (10 cloves)
500 ml of milk
salt
extra virgin olive oil
1 kg red sweet pepper
We prepare pepper fillet. A whole corner let's go, sprinkle with salt and fry – directly over the flame or in an oven at 200 degrees for about 40 minutes (until the skin of the pepper turns red in some places). We put the peppers in a paper bag (don't be afraid, they will sink and release their juices when they are removed from the oven) or in a metal container and cover with foil. When the pepper has cooled (not before!) we peel it. Then we carefully tear (or cut) lengthwise into four parts, remove the seeds.
We make sauce. Pour the milk into the pan, add the peeled garlic cloves and cook over low heat until the garlic softens (this will take at least 20 minutes, it is best to cook until the garlic starts to separate). Add the anchovies and continue to cook, stirring, until the anchovies begin to break down. Then we mash the sauce with an electric blender and continue cooking on low heat until it thickens. Before adding the sauce to the pepper, grind it again with an electric blender.
We put the pepper fillet in a baking dish, put the sauce on it and bake it in the oven at 180 degrees for 10 minutes. Delicious hot, cold and warm food.
"Very ugly and very, very unphotogenic food. It's one of those situations where it's better not to look at what you're eating, but the taste will never let you down," says chef G. Demarco.
Use of information published by DELFI on other websites, media or elsewhere, or distribution of our material in any form without consent is strictly prohibited and DELFI must be credited as the source if consent is obtained.