The authors of the Lithuanian cookbook "Močiutė receptai" are Romas and his grandmother Biruta, simply known as MO. Read more about this duo – their connection and their joint adventures in the kitchen.
Ingredients (for 32 zeppelins/16 servings):
For the potato mass:
4 kg of raw shaved potatoes;
500 g of boiled potatoes;
1.5 tea. spoon of salt (or to taste).
For the meat filling:
800 g of minced pork;
2 chopped onions;
1.5 tea. a spoonful of dried basil;
¾ teaspoon of ground black pepper;
¾ teaspoon salt (or to taste).
for the sauce:
250 g of finely chopped pork bacon;
1 chopped onion.
Create:
1. Plant, grow and harvest potatoes.
2. Fry the bacon for the sauce in a pan for about 10 minutes. Then add the onion and cook for another 2 minutes.
3. Mix meat stuffing products thoroughly.
4. Grate the green potatoes, squeeze the liquid into a separate bowl and wait for the starch to settle. Then mix the graters evenly with ground baked potatoes and salt.
5. Flatten a little potato mass in the palm of your hand. Place the meat in the center, make a zeppelin, and roll it between your palms.
6. GRANDMOTHER'S ADVICE. Moisten your hands with water so that the mass does not stick to your hands. Also moisten the container in which you will put the prepared zeppelins with water. Shape them into different shapes or bake the zeppelins with different fillings (if you make them) in separate pans.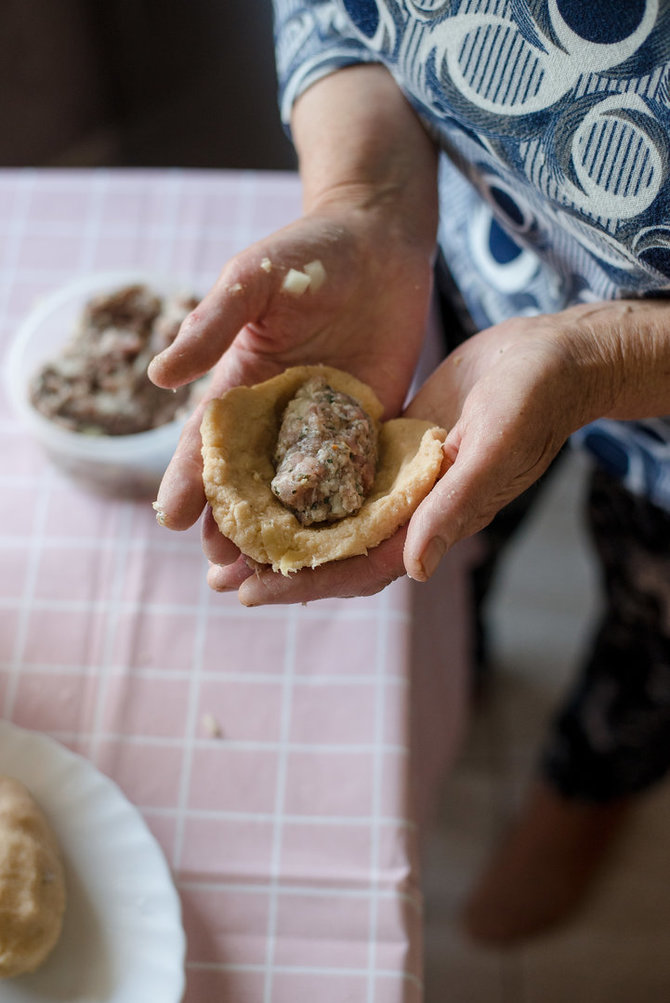 Dovilė Rozmanaitė – Bružienė photo/Močiutė Biruta's "hit" – zeppelins
7. Add salt to boiling water and mix 1 tablespoon of potato starch mixed with cold water (optional, but it will smooth the surface of the zeppelins). Add the zeppelins to the boiling water and cook for about 25-30 minutes (or until done).
8. Eat Zeppelins with sauce, sour cream and your favorite toppings.
9. GRANDMOTHER'S ADVICE. Homemade potato zeppelins are much tastier. If the grater turns black, add a vitamin C tablet dissolved in a little water to the potato mass.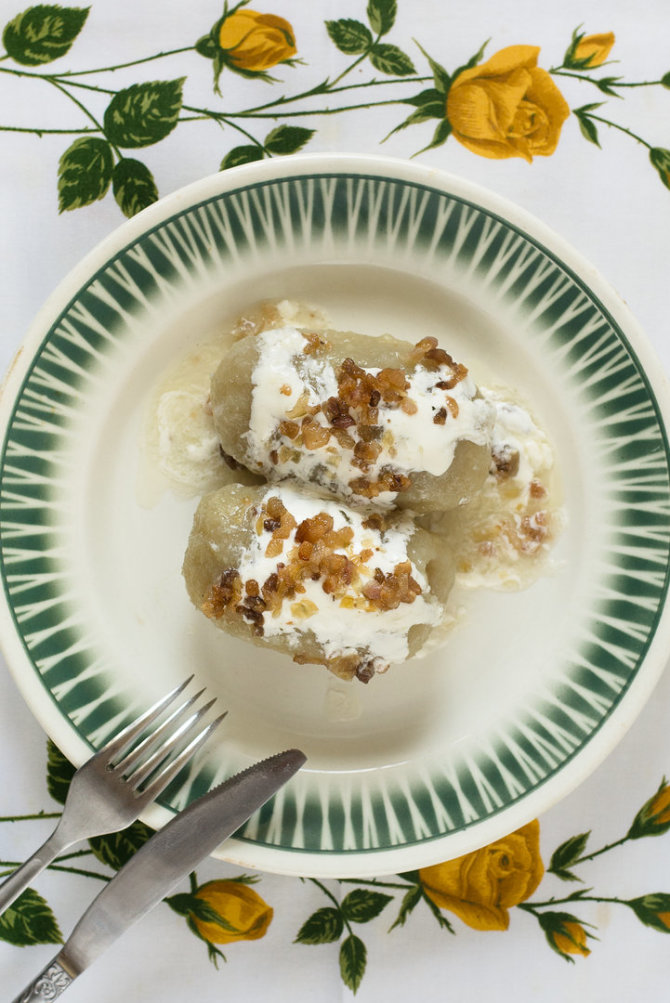 Dovilė Rozmanaitė – Bružienė photo/Močiutė Biruta's "hit" – zeppelins