According to the press release of Maximos, the range of vegetarian products is growing very fast. Interesting moment: the most popular vegetarian products are sweets, for example, cheeses, tofu desserts. Hummus, falafel, couscous, and various meat and dairy alternatives can be found not only in niche but also in mass grocery stores.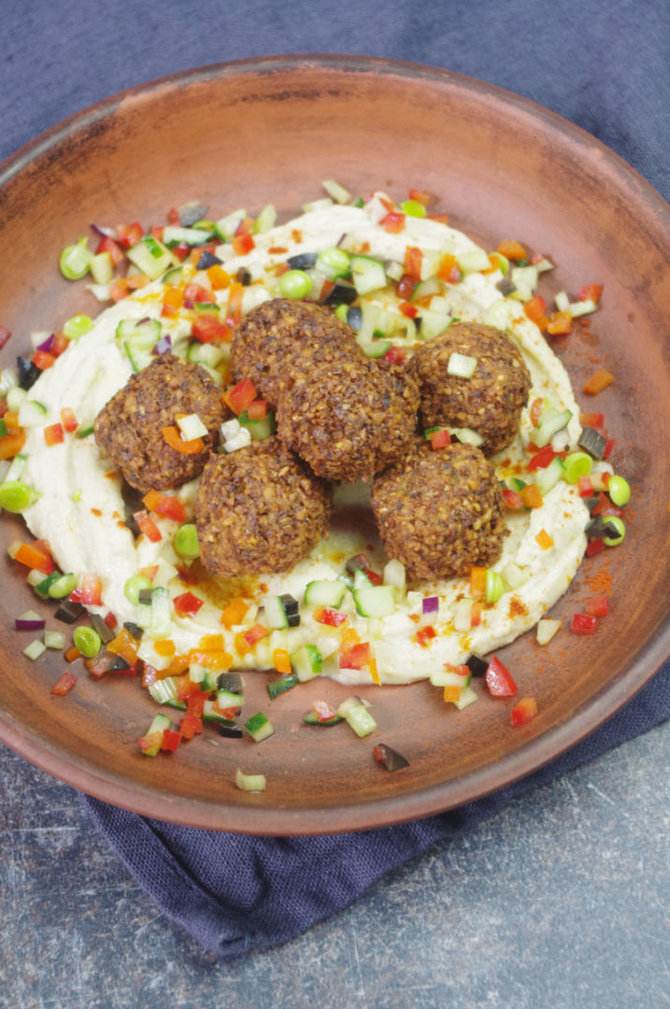 Photo by FeedMySister/Falafels with hummus and seasonal vegetables
Aidas Polenin, a food manufacturing expert at the retail chain, says you can make most vegan products yourself, from mayonnaise to hamburger patties. Here are 3 recipes that A. Polenin really likes because they are so simple.
Homemade vegan mayonnaise
Composition:
6 tablespoons of olive oil;
3 tablespoons. a spoonful of freshly squeezed lemon juice;
a pinch of salt;
half a cup of soy milk.
Create:
1. Mix well all ingredients except olive oil. We recommend making it with a blender. Select the lowest setting until the ingredients are well mixed. Then pour a few drops of olive oil into the resulting mass. Do this until you reach your desired consistency. Mayonnaise thickens slightly after cooling.
2. Allow the mayonnaise to sit in the refrigerator for at least an hour before using.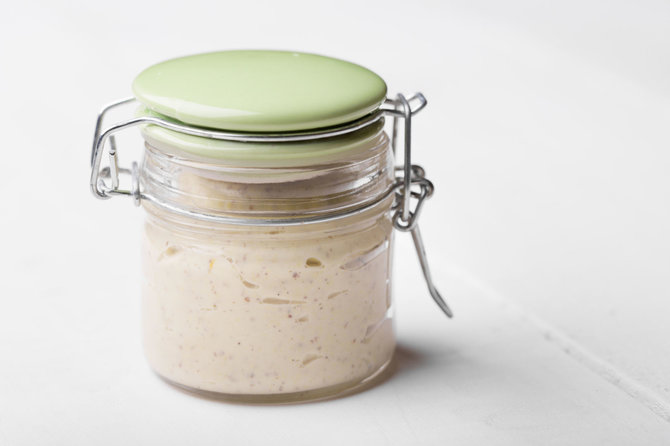 Vida Press Photo/Vegetarian Mayonnaise
Meatless hamburger patties
Composition:
2 cups cooked beans;
1 grated carrot;
half chopped onion;
2 tablespoons. a spoonful of flour;
a pinch of salt and pepper, other spices – to taste;
oil (for frying).
Create:
1. After draining the chickpeas well, we crush them. It is not necessary to do this until it is completely smooth, but it will determine the final texture.
2. Add carrots, onions, flour, spices to the mass and mix everything well.
3. Make patties with your hands and fry in hot oil for 3-4 minutes on each side.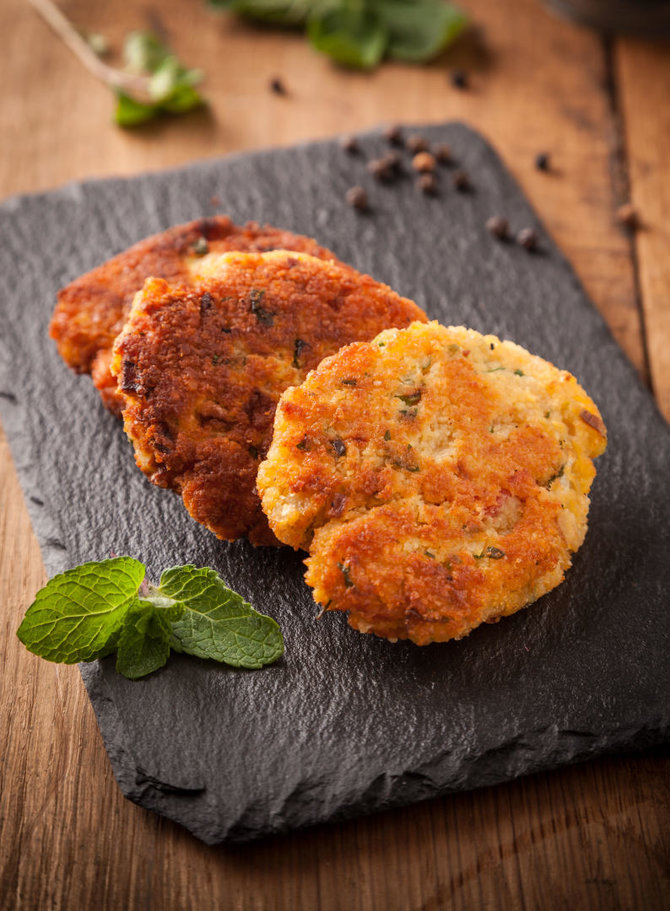 Vida Press photo/vegetarian flatbread
Zucchini paste
Composition:
2 zucchini;
a pinch of salt.
Create:
1. The most important and most difficult part of this recipe is shaping the zucchini into pasta. This can be done with a knife or an electric chopper.
2. Sprinkle the chopped zucchini with salt and soak it.
3. After absorbing the salt, the zucchini releases juice and drains it.
4. Then cook the zucchini for a minute, stir and remove the foam, season with your favorite spices. Such "pasta" can be seasoned with various vegetables and garlic.