According to Jolanta Sabaitiene, a fruit and vegetable expert of the Iki trading chain, quoted in the press release, clementines are a hybrid of mandarins and oranges, so it is not surprising that these fruits look the same at first glance. . Although the taste of clementines is reminiscent of tangerines, these fruits differ in their size. Clementines are smaller than tangerines. In addition, they are much rounder and look like small oranges.
Clementines are seedless, which makes them perfect for eating.
According to J. Sabaitien, clementines are one of the few varieties of citrus fruits that are seedless, which makes them particularly convenient to eat.
According to the expert, clementines grow in Mediterranean countries such as Spain, Italy, Turkey, Morocco, as well as in China, in the sunny part of the USA – California. However, clementines are believed to have originated in Algeria. According to J. Sabaitien, it is assumed that clementine fruit trees may have arisen by accidental crossing.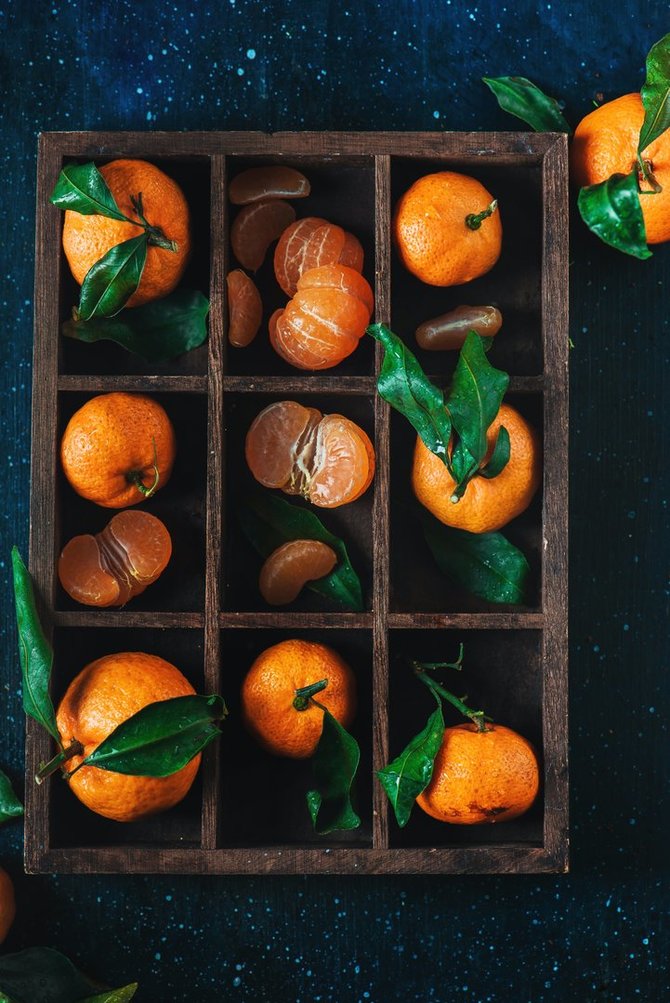 Vida Click Photo/Tangerines and Clementines in a box
An ingredient for both desserts and sauces
According to the fruit and vegetable expert, clementines are often used to flavor various cakes, waffles or sweet toast. They are also used to make fruit salad.
Clementines are also used to make ice cream, sherbet or sherbet, they go well with cream or chocolate, berries and fruits: peaches, apples, pears, strawberries and cranberries.
Clementines are boldly combined with various types of meat, especially poultry – chicken, turkey or duck. However, according to the expert, these fruits are also excellent with beef or pork.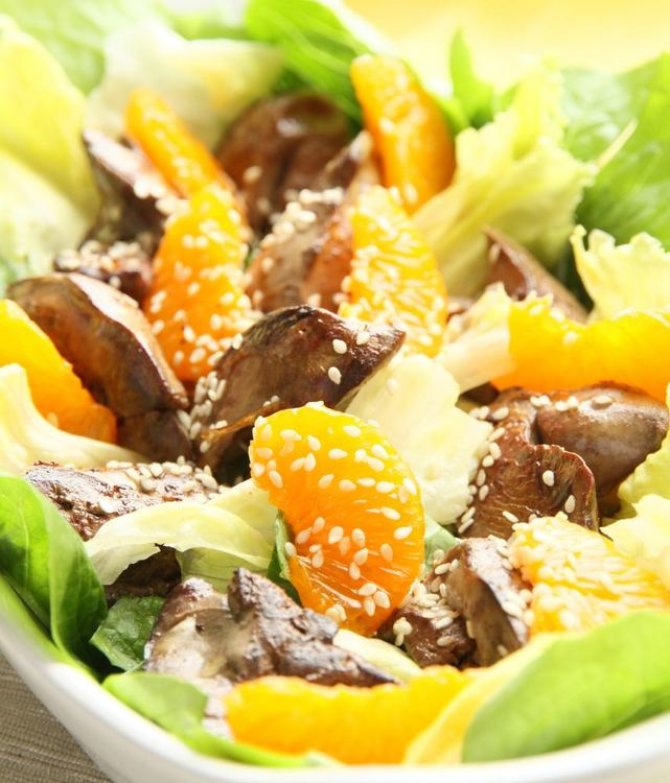 Photo by Fotolia/Chicken Liver and Citrus Fruit Salad
Delicious salads are also seasoned with them. Clementines go well with various greens and vegetables: for example, beetroot, dill or avocado. If you want to enrich the taste of various sauces, you should also try clementines – they add sweetness.
J. Sabaitienė also offers several dishes with clementine, maybe you will decide to try them?
Turkey with clementines
Composition:
6 clementines;
A portion of Wurster (Worcester) sauce;
a small piece of ginger root;
a pinch of salt;
a pinch of pepper;
a piece of butter;
a pinch of cinnamon;
turkey breast.
Create:
1. Squeeze clementine juice, mix with Wurster sauce and grated ginger root. Season with a pinch of salt and pepper.
2. Rub the turkey well with the prepared marinade and marinate for 3-4 hours.
3. Put the marinated turkey breast in a pan with butter and fry until well browned.
4. Prepare the sauce in the same pan: pour the remaining marinade, add cinnamon and heat for about 15 minutes over medium heat.
5. Pour sauce over cooked turkey. Serve with your favorite side dish.
Clementine, cranberry and walnut salad
Composition:
1 package of spinach;
several clementines;
1/2 cup dried cranberries;
1/2 cup chopped walnuts.
for the sauce:
3 tablespoons. a spoonful of walnut oil;
2 tablespoons. spoon of white wine vinegar;
2 tablespoons. spoon of rapeseed oil;
1 tablespoon. a spoonful of fresh tarragon;
1 small garlic, chopped;
3/4 tea. a spoonful of sugar;
1/4 tea. spoon of salt;
1/8 tea. a spoonful of pepper.
Create:
1. In a large bowl, combine the spinach, clementine slices, cranberries and walnuts.
2. Whisk all sauce ingredients in a small bowl.
3. Pour the prepared sauce over the salad and mix well.